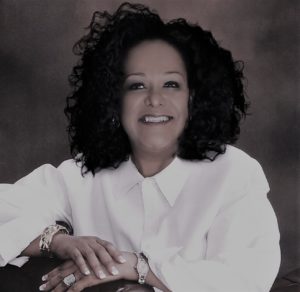 "I feel a sense of purpose assisting local business owners in keeping pace with new technologies and methods in client acquisition and retention.  It would be a shame for their years of experience and wisdom to go to waste because they don't know how to use new technology."
Hello! I'm Sevi, the Tech Granny
Please allow me to share with you a bit about myself, and why I care so deeply about local businesses and the people who own them.
Local business owners are so much more than faceless men and women who own the businesses near where we live. They are family, friends, neighbors and our brothers and sisters in Christ with whom we worship weekly. Our children and their children attend the same schools— many play Friday night football together. High school football is big in Texas.
Many of these men and women are unsung heroes, who unselfishly give their time and money to support a variety of causes, including our little league teams as sponsors and coaches. They're always there, good stewards of our community—from donating cash so the Pearland, Texas little league baseball team could travel to compete in the Little League World Series to happily allowing our kids to hold bake sales, car washes and sell girl scout cookies in front of their businesses.
They step up to help those in need, whether it is by cheerfully installing an air conditioner free of charge or by spending their weekend making much-needed repairs to the home of an aging resident.
When tragedy strikes our communities, they stand ready to help in any way possible. It may be through donating furnishings to a family who has lost everything in a fire, or by allowing their businesses to be used as shelters for refuge after a flood.
If you are reading this, you're likely a local business owner too. Perhaps by looking at local business owners in this context, we'd realize that we are each other's best chance at preserving local business.
If you believe as I believe, please join me, commit today, right now to seek out more goods and services each month, such as items you buy for your office, home, social group and church that are offered by local businesses.
Sure, it's easy to jump online to purchase from big eCommerce sites—we all do it, and we always will.  However, just imagine the possibilities, what a difference it would make if we ALL simply purchased from local businesses vs. Internet retailers and Big Box Chains ten times monthly. Each month, every month without fail.
We'd all sell more while strengthening our communities and making new friends along the way.
Please don't limit yourself though to doing business with only the local companies within your Business Meetup, Business Council, Go Local Chapter or area Chamber of Commerce. Rather, reach out and discover new businesses and services to buy from, and members of other local business groups. Because after all, what matters most is that we are local businesses and we are all in this together.
Gandhi once said, "We must be the change we wish to see in the world."
Thank you for spending this time with me, I promise to always give you my very best.
Experience
The Tech Granny is an influential strategic advisor and speaker,  that specializes in customer acquisition and retention.
With decades of Experience in marketing to the "economically advantaged consumer" both online and offline. Consultant – automated processes and cloud services.
Her superpowers are derived from her ability to deliver highly targeted digital strategies designed to drive a business forward.
In the 1990's she owned the largest printing company in Texas, specializing in Political.  Sevi's skills evolved over the years mastering copywriting, direct marketing, marketing online and all things digital which helped position her as an expert in helping small and local businesses automate processes, make better decisions based on data and analytics so they remain relevant and profitable.