Capturing Your Share of Today's Huge Online Marketplace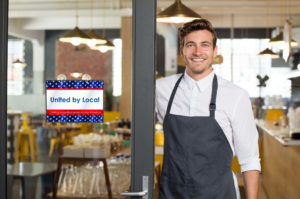 Many local business owners are beginning to realize that shopping trends are changing, and today's consumers often turn to the internet to find the goods and services they need. Of course, in order to capture a share of this huge online market, it's important to not only have a quality website that provides a user-friendly experience, but businesses must also ensure that they have a stellar online presence. This online presence is especially important as many consumers have fallen prey to deceptive marketing tactics, such as click-bait, false information, and even misrepresentation of products. Fortunately, businesses of all sizes can create credibility with their customer base though building a sense trust by establishing an excellent and robust online presence.
What Does Your Online Reputation Say About Your Business?
The first step in building a stellar online presence is knowing what it is. Simply put, it's the reputation your business develops. Whether it's reviews left on consumer information sites or it's questionable social media postings, the information available about you and your business will be important factors in the type of online presence you develop. A steller online presence will help establish your credibility and will build trust with your potential customers.
Savvy Consumers Choose Trusted Businesses
Online consumers are often very savvy when it comes to finding information about a business and they'll often search the internet, learning everything they can about your business before they make a buying decision. The amount of information and whether that information is positive or negative, will certainly play a significant role in building consumer confidence. A stellar online presence will be one in which the consumer or customer will be able to set aside any fears they might have regarding doing business with you or your company. They'll find a solid reputation with happy customers and a business that stands by their products or services.
With the majority of people using the internet to find the services or products they need, it's becoming increasingly essential to ensure that your business is able to meet these consumers where they shop; but, having a quality online presence is also an important factor in helping consumers make a decision to trust your company to meet their needs. Many companies have discovered that having a stellar online presence can help them build a strong community, and this community leads to increased brand loyalty. As a business owner, brand loyalty is definitely  what you should be striving to achieve. Customers who are loyal to your brand will not only be repeat customers, but they'll also recommend your goods and services to their family, friends, and colleagues.
A Positive Online Presence is Important
Companies that strive to create a positive online presence will be able to retain customers as well as build confidence with new customers. When marketing your business, a strong online presence will be an important factor. This presence should include an interactive website that offers quality information as well as an easy to navigate format in a visually appealing layout and design. Your marketing strategy should be implemented to drive traffic to your website, so this is often one of the first impressions potential customers will have of your business. If these customers find a quality website, they'll be more interested in exploring what you have to offer.
Today's consumers have plenty of choices, so capturing their interest from the very beginning is essential. When a customer lands on your website, you want them to stay and, having a powerful online presence is what will help them establish trust with your company and can be a key factor in their decision to buy the products or services you have to offer.