Direct Mail – The Most Reliable Local Business Advertising Media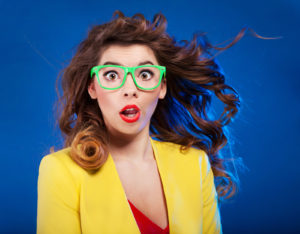 So who uses direct mail?  This may surprise you but large online sites like Google and 1-800-Flowers mail millions of pieces of direct mail each year. Savvy business owners achieve greater success when they blend both online and offline techniques.
Why? Because no other media drives sales like direct mail, not even the Internet.
Most Businesses Don't Have Any Idea How to Create Effective Direct Mail That Makes The Phone Ring. (That's why they think direct do mail doesn't work.)  When direct mail is done right, amazing things can happen.  Your mail must do one of two things:
Generate sales leads or generate sales. Period!
Savvy owners avoid the build your brand nonsense.  Brand Loyalty, Yes, Brand Building, No. If you happen to build your brand while making sales, then consider that a bonus.  However, the intent should never be to simply build your brand.  That costs millions and is better left to big companies like Coke and Nike.
Most local business owners don't expect nearly enough from their advertising; they don't hold it accountable for results, while others expect too much.
Let me explain;
First, advertising and marketing must be trackable and measurable. If it isn't then how do you know if it's working?  How can you test small changes to see if they work better?  How do you tell if it's a total waste of money so that you can DITCH IT! And try something else?
Advertising should focus on the customers' problem. Not about you, things like how many years you've been in business because nobody cares!  The ads are also usually too broad in who they try to reach.  When you market to everyone, you end up marketing to no-one. These types of errors simply dilute your message and make it less effective.
The only thing that your prospects care about is their problem.  Focus your advertising and marketing on solving their problem and you will make more sales & money. Guaranteed!
"The United States Post Office is breathing new life into small businesses across the country that is savvy enough to take advantage of their "Every Door Direct Mail Campaign"
Done right, any small business even on a tight budget can grow and prosper by implementing a direct mail marketing campaign using Every Door Direct Mail®.
Get the following 3 things right and you'll be well on your way to getting more customers, clients or patients, and increasing your income.
Pick the right market-Determine Who Is Your Ideal Customer
Develop the right message-Create a Truly Great Marketing Message                                      Use the right Media-Local businesses often can simply use the Every Door Direct Mail Post Office Program
Before you create another direct mailer, place another newspaper or magazine ad, make a marketing flyer or update your website, Visit TheTechGranny.com  and get my free ebook. It's well worth the read. The ebook digs deep into how to exactly create effective direct mail that will get prospects to read your offer, take-action and buy.
It's free and this is what you will learn:
How to Pick The Right Market
How to Develop The Right Message
10 Things Your Direct Mail Must Have To…
Grab Your Prospects BY THE EYEBALLS And Get Them To Take Action & Buy!
These same principals apply to ads, websites, flyers & more.
Discover the secrets straight from my playbook.
Go to TheTechGranny.com and download the ebook.