Finding Certainty in Uncertain Times
Uncertain about what direction to take your local business amid this technology tsunami we as local owners find ourselves facing? You're not alone. The internet has forever changed how local consumers shop. Delivering a devastating blow to local businesses across America.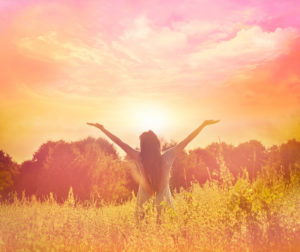 I've been at this technology thing for quite a while, and what I find is that many mature local business owners as myself, find technology challenging. Let me assure you that the only difference between you and me is that I work with technology daily. I also have surrounded myself with brilliant technical minds whose knowledge I rely upon often.
I read from the book Think and Grow Rich that "Henry Ford had less than a sixth-grade education, but he managed to do pretty well for himself financially". He was quoted as saying "Why should I clutter up my mind with general knowledge for the purpose of being able to answer questions when I have men around me who can supply any knowledge I require" "Thomas Edison had only three months of formal education during his entire life.
Yet he did not lack education, nor did he die poor." For local owners to succeed today they must embrace Business Process Automation to building a smart, strong business that they can easily scale up or sell in today's marketplace.
Determining what modernization and best business practices to implement can be challenging. That is why I created United By Local, a community to help local business owners outwit failure, regrow their dwindling customer base and succeed in uncertain times brought about by the internet and technology.
Together we'll get there, one easy to understand and implement micro-step at a time. The old way of doing local business is dead. Local has a new playbook. It's called The Local Business Revolution. For Tech Tips and the latest in what's working now and what's next for local. Visit my website and download a digital copy of my newsletter. "Breakthrough Local News'