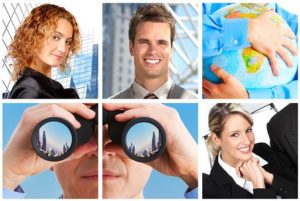 Technology Is Not About Software, It's About People
Successful local owners look at their business through the lens of their customers. By starting there, they are able to implement a strategy that enables team members companywide to deliver the same level of service which strengthens customer loyalty and lead to business growth and profitability.
As a strategist to local owners, I focus on process automation and systems solutions starting with marketing, sales and customer service. These are my big three that I recommend my clients implement first. Small and local businesses are now able to benefit from technology that until now due to cost was only available to large companies.
Now companies both large and small can deliver consistent and repeatable customer experiences which strengthens the customer's relationship with the business. The data gleaned from automating marketing, sales and customer service drives the business owner's decisions. He or she can determine what's working and what's not.
By implementing consistent systems and automated processes, owners can remove themselves from the day to day operations and focus on growing the company. Where I see business owners get stuck is in the overwhelm created by so many choices. Slick salesmen who all claim to offer the newest tool guaranteed to make them lots of money.
One way to avoid the overwhelm and confusion of what products or services to invest in is to ask yourself, does this fit in which my overall strategy. Let your answer help drive your decision. Avoid the new shiny object syndrome.
Create Your Strategy And Stick To It. 
United By Local, a community created for local owners, can help you achieve all this and more.
Uncertain about your local businesses' future? Join us, you can request an invitation by clicking here.
Take a moment to do so now.
Together we'll make 2020 your best year ever.